To protest publicly and strongly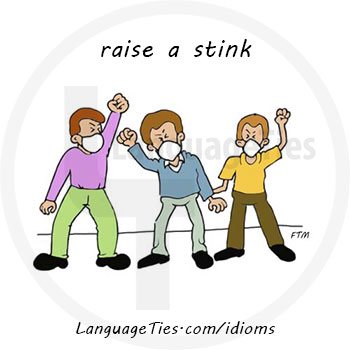 Example:
The new students to the college raised a stink about the poor quality of the food. They gathered in front of the headmaster's office with some plaques saying "poor food, poor management".
Cambridge Advanced Learner's Dictionary - 4th Edition
 
create/kick up/raise a stink informal
to make a strong public complaint:
She created a stink about the lack of recycling facilities in the town.
© Cambridge University Press 2013